Our Papers
Read more
Read our reports and recommendations for action.
Facts at a glance
Factsheets
Our four major reports summarised
Actions and solutions
Outlined below are the steps Australia has taken towards building more resilient communities.
The Roundtable supports these initiatives but believes our national investment remains short of what's needed to tackle the issue.
National Strategy for Disaster Resilience
In February 2011, the Council of Australian Governments (COAG) adopted the National Strategy for Disaster Resilience (NSDR). The NSDR includes steps to improve understanding of the risks of natural disasters, educating people of these risks and improving the methods of communicating urgent messages to communities so they can make informed decisions about their options when faced with natural disasters. For further detail visit our Government Resources section.
Bushfire & Natural Hazards CRC

In December 2013 a $130 million Bushfire & Natural Hazards Co-operative Research Centre (CRC) was launched to explore the causes, consequences and mitigation of natural disasters. Read more
$40 million Betterment Fund
On 28 February 2013, the Federal Government approved funding of $40 million - matching Queensland's investment of $40 million - toward establishing a $80 million Betterment Fund to increase the resilience of Queensland communities to natural disasters.
New National Construction Code provisions
In January 2013, the Australian Building Codes Board announced the introduction of new National Construction Code provisions to ensure the structural integrity of, and survival of, utilities in new residential buildings in flood areas. This was forecast to increase construction costs by $216 million however savings were expected to be $352 million. Read more.
More action is required
These are steps in the right direction however the Australian Business Roundtable on Disaster Resilience & Safer Communities believes additional investment is needed to fund mitigation initiatives. We advocate:
Improved land use planning: Commitment by Government to develop national land use planning criteria that prohibits inappropriate land use.
Improved building standards: Commitment by Government to improve the community's disaster resilience by modernising the Building Code of Australia to include minimum standards for the durability of property to natural hazards.
Improved community infrastructure: Recovery funds dedicated to preventative infrastructure projects including barrages for unusual tides, levee banks, sea walls, properly maintained fire breaks and access trails, improved drainage and dams.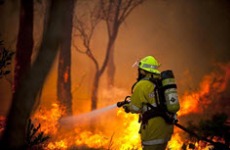 Most bushfire property losses occur in NSW, VIC, WA, SA and the ACT between September and March. With increasing urban development and a climate that is both getting drier and warmer, bushfires are an increasing risk for property owners.
Image source: Department of Environment and Conservation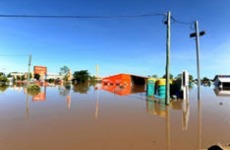 Inland flood is a significant issue in Australia, historically accounting for nearly one third of insured losses. From a property damage perspective the worst affected states are NSW and VIC, followed by QLD, SA and WA. The majority of flooding typically occurs from April to October.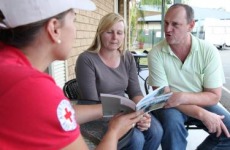 Red Cross volunteers provided personal support to Wagga Wagga residents who were evacuated during the floods in November 2012.
Image source: Australian Red Cross/Rick Carter