Get Prepared
The Australian Business Roundtable for Disaster Resilience and Safer Communities is committed to building and supporting greater preparedness to the impacts of natural hazards across Australian communities.
"One in three Australians will face a natural disaster in their lifetime, yet most people still don't think it will happen to them." - Red Cross
Our member, Australian Red Cross, runs a number of projects aimed at helping communities, individuals and families ensure they are prepared for disaster events, primarily through the Rediplan Emergency Preparedness Guide.
Further details on Rediplan is available via the Australian Red Cross website.
In addition, our founding member IAG has partnered with Australian Red Cross to design and build the Get Prepared app.
"Aligned to their Roundtable activity, IAG and Australian Red Cross have collaborated to build a practical digital tool to help people increase their preparedness. The Get Prepared app builds on the Roundtable, IAG and Australian Red Cross commitment to build stronger and more resilient communities" - IAG
This project was the first delivered through a ten-year commitment between Australian Red Cross and IAG, to work together to build individual and community resilience, with a focus on enabling community led and owned solutions.
Get Prepared is a simple, easy-to-use digital platform that helps people access information and tools to complete an emergency plan. The app will help people prepare for any type of emergency.
Get Prepared helps people connect with their key support people, accomplish simple tasks to make themselves and loved ones safer, and protect the things that matter most.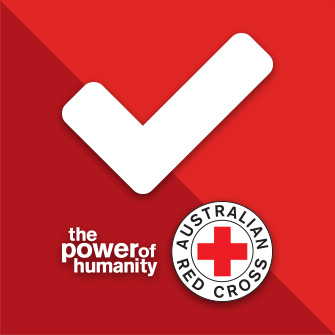 The app serves as an important component of the Red Cross' suite of products that have been designed to support communities and individuals preparing for and responding to emergencies.
The app is available to download free from the Apple store or Google Play store for Android.
For further information visit: